Schooled by Minecraft: The Impact of the Digital World in Therapy – Guest Blog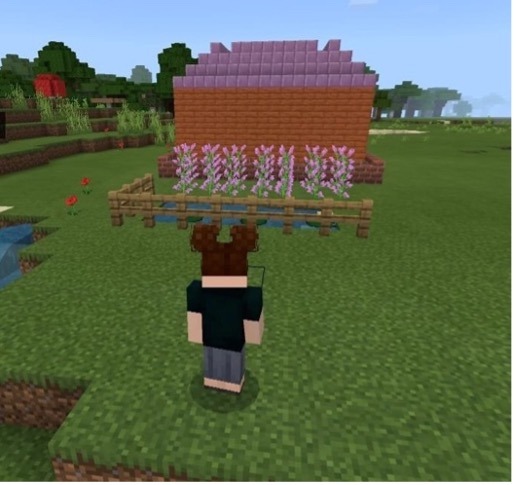 By Fiona Hill, LPC, RPT
The Story
Feeling or being 'stuck' is difficult. 'Stuckness' can look and feel differently, depending on who you are talking to.  Personally, a common theme has been that I want to run away.  Seemingly, life starts to close in around me and breathing can become very difficult.  Then, my focus is how to get out of the situation as quickly as possible. 
Lately, I've been working to improve my Minecraft skills…not to perfection, but to the point I'm not bogged down by the mechanics. At first, practicing Minecraft wasn't really something I wanted to do. Honestly, I would often find the game so frustrating and overwhelming that I clearly avoided playing. However, I really felt drawn to the game for a couple of reasons: 1) In hearing other clinicians talk about it, I knew that there can be lots of therapeutic value 2) many of my clients talk about, play it, and are very drawn to the game and 3) I really do like a challenge—the best way to get me to do something is to tell me I can't. So, I started slowly: googling how to work various mechanics; watching YouTube videos; informally playing with colleagues and friends; then, as I became more comfortable I began to play more on my own and 'try things out.' For me, a turning point away from avoidance of direct play was in playing with a colleague who had graciously volunteered to give me a Minecraft 'lesson.' It was described as a 'sandbox game.' You mention anything sand related and there is an automatic connection for me. However, that wasn't even really the most impactful. I was getting a tour of the amazing realm, and we were about to cross over some very high planks. Even though we were playing 'just a game,' my fear of heights kicked in and I was immobilized-stuck. My chest became tight and I'm pretty sure I stopped breathing in that moment. My colleague's avatar graciously carried my avatar across the planks. Immediately, I felt relief. I felt safe. Now, I was ready to more deeply explore Minecraft, both as a game and as a therapeutic tool.
A few days ago I was playing Minecraft, and found myself stuck underground. It was dark. There was a tightness in my chest because I couldn't see my way out. I literally turned my avatar in circles and all I could see was pitch black. I wanted out; so, I turned the game off. Went back another day…same thing. The next day…same thing. Today was different, though. I went into my 'world' and I was stuck. My avoidance had served me well—I had forgotten about my situation. I was more than slightly irritated. I mentioned to friends that I was stuck in Minecraft and my exact words were 'I just turned on my Minecraft world and remembered I'm STUCK and haven't been able to get out…so I just keep turning it back off……#Iwillgetout.' As I'm turning looking for a way out, I remember 'OH! I can use a lantern for light!' Within a matter of a minute or so I was back out into the daylight. I could see the house I had built, and the tightness in my chest was gone.
Clinical Application
What I shared above is a personal experience.  If I were to sum up my experiences in two words, they would be co-regulation and resilience.  Looking at my personal experience through a clinical lens, there are many opportunities for therapeutic work.  The same can be said for many, if not all, of our clients with whom play therapy is our mode of treatment.  Play therapy is more than 'just play,' whether it is traditional or digital.  How powerful it can be to immersively partner with clients in providing co-regulation and building resilience through the use of digital tools—and these are only a small glimpse into the therapeutic possibilities!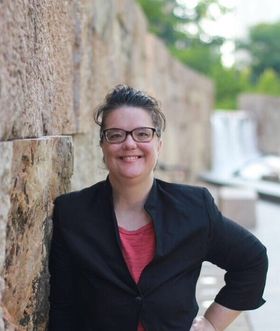 Fiona Hill is a Licensed Professional Counselor-Supervisor and a Registered Play Therapist in the state of Missouri.  She currently works in a group practice as a children-family therapist specializing in working with childhood trauma, attachment disruption, as well as families impacted by varying developmental needs within the family system.  In addition, she has a sub-specialty of incorporating digital tools into therapeutic practice.