Important COVID-19 notes:  All services are being delivered 100% via telehealth until further notice.
Built to support children, adults, and professional therapists, this clinical therapy practice focuses on allow participants to discover trust, confidence, and connections. While professional accolades provide the education and skills to guide healing and growth, levels of both empathy and passion further guide your progress.  Together let's address the past, heal the present, and create surety for the future.
Dr. Stone is traditionally licensed in Colorado* and California*. (see below for insurance information)
Additionally, the ASBPP program has enacted the PSYPact program allowing licensed psychologists to provide services in participating states. Therefore, Dr. Stone has an expanded reach via the ePassport PSYPact program for the following states: Alabama, Arkansas, Arizona, Delaware, Georgia, Illinois, Kentucky, Maine, Missouri, Nebraska, Nevada, New Hampshire, North Carolina, Ohio, Oklahoma, Pennsylvania, Tennessee, Texas, Utah, Virginia, West Virginia, and Wisconsin. This means she can provide services for clients who reside in the states listed utilizing a PSYPact ePassport approval**. For more information on this program please refer to this site: https://psypact.org/page/psypactmap
*Dr. Stone does not accept insurance, however, a form can be provided for you to bill your insurance.  They will reimburse you directly as your plan allows.
**due to insurance restrictions, any out of state clients will need to be private pay.  A form can be provided for you to bill your insurance and they will reimburse you directly as your plan allows.
Young
Children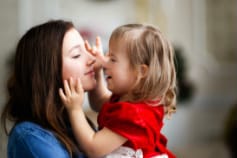 Helping young children navigate life in ways that allow for the establishment of healthy patterns is key. Utilizing both traditional and Digital Play Therapy interventions, Dr. Stone can assist with the understanding and interventions needed to move forward in a more healthy way.

Adolescents &
Young Adults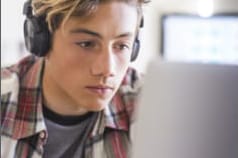 As an adolescent/young adult between 15-25 you are entrenched in transitions with school, work, and life. Specializing in Digital Play Therapy, Dr. Stone speaks your language and incorporates that into our work together.

Adult
Women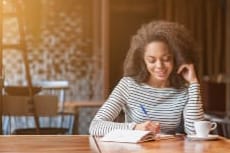 Dr. Stone specializes in helping women process early trauma, pre-peri-post natal difficulties, and parental loss. Approached from a psychodynamic, attachment, systems perspective, this work focuses on identifying ways you can live in and enjoy the present.
No Surprise Act/ Good Faith Estimates
You have the right to receive a "Good Faith Estimate" explaining how much your medical care will cost.
Beginning in 2022, health care providers need to give patients who do not have insurance, or who are not using insurance, an estimate of the bill for medical items and services. Under this law, clients have the right to receive a Good Faith Estimate for the total expected cost of any non-emergency items or services. This includes related costs like medical tests, prescription drugs, equipment, and hospital fees, and yes, it includes psychotherapy.
Health care providers are to provide a Good Faith Estimate in writing at least 1 business day before your medical service or item. You can also ask your provider for a Good Faith Estimate before you schedule an item or service.
Good Faith Estimates provided by Dr. Stone will include the cost of a year's worth of once-per-week services to cover the bases. Estimating how many sessions a client will require is impossible as there are a number of variables which determine the extent of the care. Time off, finishing treatment, and the need for an increase in visits will all impact the total number of services provided, and therefore the costs incurred.
As required by the law, if you receive a bill that is at least $400 more than your Good Faith Estimate, you can dispute the bill.
Make sure to save a copy or picture of your Good Faith Estimate.
For questions or more information about your right to a Good Faith Estimate, visit www.cms.gov/nosurprises or call 1-800-985-3059.