Psychology Keynote Speaker
Keynote Speeches and Presentations About Cognitive and Clinical Therapy
TOPIC: Digital Play Therapy
A clinician's guide to comfort and competence for COVID and beyond.
This presentation focuses on the responsible integration of digital tools in play therapy, the importance of speaking the client's language, honoring the client's culture, and the incorporation of the therapist 4Cs: Competence, Comfort, Culture, and Capability during the COVID pandemic and beyond.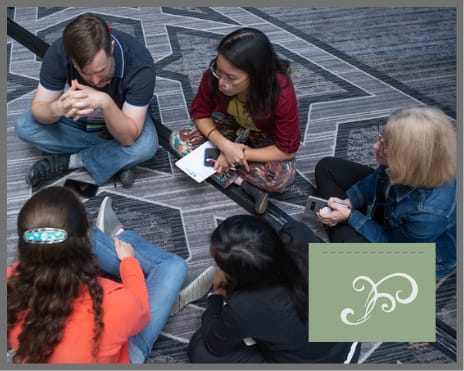 Learn More About This Presentation
The inclusion of these tools is to be seen as an "and": we can use our traditional items AND include digital tools in person and through telehealth. Whether the participant is a "technoskeptic" or a "technoneccisist", this course will guide the participant through the fundamental tenets of the modality of Digital Play Therapy (DPT). Grounded in Prescriptive Play Therapy and the Therapeutic Powers of Play, a structure for the appropriate use and integration of digital tools will be discussed. Inclusion and accessibility are critical aspects of DPT and the well-rounded therapist will benefit from understanding this important topic in more depth. There is therapeutic value in the discussion of your client's interests, in the knowledge of such interests, entering their world and culture, and the inclusion of digital tools in play therapy. Digital play therapy is not about jumping on some trendy bandwagon; it is about appropriately incorporating cultural shifts and having a foundation for such inclusion. There is room for many different grounded modalities and approaches under the play therapy umbrella and this presentation invites everyone in to find out more.
Objectives:
Explain the prescriptive nature of digital play therapy.
Identify at least one Therapeutic Power of Play's core agent of change from each of the 4 quadrants.
Describe the therapeutic properties of at least one iPad, Nintendo Switch, or computer online program.
Identify at least 2 types of clientele who would potentially benefit from the use of digital play therapy.
Identify the components of the 4 C's of digital play therapy.
Describe how the Therapeutic Powers of Play graphic can be used to write clinical notes.
PSYCHOLOGY KEYNOTE SPEAKER: Jessica Stone
Licensed Psychologist
Registered Play Therapist-Supervisor
Co-creator of the Virtual Sandtray
App (®© patent pending)
President CALAPT 2003
Categories of teaching:
in person
live webinar
recorded webinar
General session speaker:
panel participant
panel moderator
individual presentation, 1, 2, 3, 6 hour or multi-day
co-presenter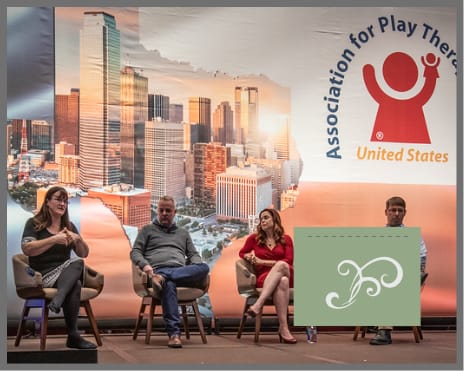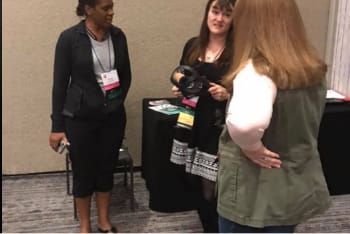 Sample Topics from Psychology Keynote Speaker Jessica Stone:
VR in Play Therapy
Play it Forward
Virtual Reality and Behavioral Health
Games for Growth: Innovative Approaches to Applying Digital Games in Therapy
Empowering parents
Kids, Teens, and Screens
It's just another tool: Using digital tools in play therapy
Mental Health Applications of VR
AutPlay and the Virtual Sandtray App
Virtual Sandtray
Examining social interaction styles using digital tools in play therapy
Use of Digital Tools in the Play Therapy Process
Speaking the Client's Language: From Board Games to the Virtual Sandtray
Board Game Play Therapy
Expanding Play Therapy: How to therapeutically speak the client's language in a digital era
Play Therapy and The Virtual Sandtray App: Pros, Cons, and Possibilities
Learning the Socio-Emotional Traits of Gifted Children
Play Therapy and Technology
Intellectually Gifted, Socially Challenged Children
Play Therapy with Cognitively Gifted, Socially Impaired Children
Game Play
Interpretation of Experiences in Play Therapy with Children
How to Schedule Jessica Stone

Step 1 : Call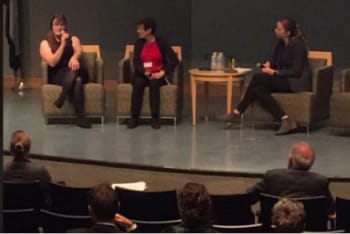 Let's have a conversation about your upcoming event. Tell me about your goals for the meeting and how my expertise can benefit the audience's experience.
Step 2 : Sign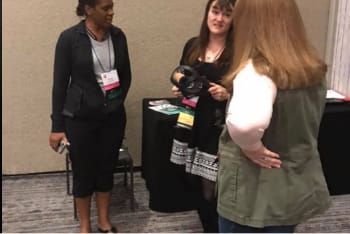 Once we finalize a date, a 50% deposit and signed contract will be required. This ensures your date is secure and provides you with all the IT requirements.
Step 3 : Enjoy!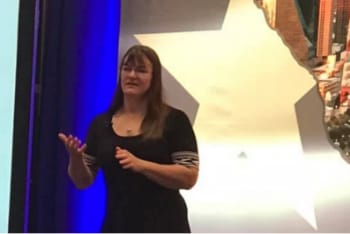 Final payment is due one week prior to the event. On the day of the presentation, I will arrive in time for a thorough sound check. Attendees will walk away with actionable insight.
Yes! I want to book Dr. Stone for an upcoming event.