 Integrating EMDR & Play Therapy Through The Virtual Sandtray App (VSA)
$475.00
Saturdays, Jan 23, 30, Feb 6 & 13, 2021
Start time: 8 PST/9 MST/10 CST/11 EST
3 hours each training day
2 hours of consultation group included: 1 with Dr. Lefebre and 1 with Dr. Stone
Total hours included in the course: 12!
Course is limited to 20 participants.
$475.00 Regular Fee
$425.00 Early Bird Fee *if registered and paid on or before December 31, 2020*.
Participants are encouraged to have access to the Virtual Sandtray App for use during the course to maximize the experience, however it is not required.
This webinar series will demonstrate how to hold fidelity to EMDR
while
integrat
ing
play therap
y and the Virtual Sandtray App®© (VSA). A
robust application of key strategies will be demonstrated through the VSA, which supports the imagery, regulatory techniques, and cognitions necessary for children to feel safe enough to reprocess traumatogenic materials through the AIP model,
both
virtually and
in person.
Dates are January 23rd, 30th, and February 6th and 13th, 12 EMDRIA and APT* CEs offered!
12
CE hours total (4 part series ~ 3 hours each training day, plus 2 hours of group consultation)
*Due to COVID-19 health concerns, this one-time online event has been approved by APT for 12 CONTACT CE Hours
Live Webinar via Zoom Meeting room
Cancellation Policy
Nonrefundable fees: There is a $35 nonrefundable fee for administrative costs associated with processing each payment, this fee is built into the course fee.
Cancellations: Written cancellations received two weeks prior to the start of the training will receive a refund minus the nonrefundable fee. Cancellations within two weeks of the training, after the training, or no shows will not receive a refund.
We reserve the right to cancel a seminar if there are fewer than 8 participants registered as of 14 days before the start of the seminar. In the case of cancellation, we will refund registration fees in full or the participant can choose to apply funds towards an alternate seminar.
Out of stock
Description
Jessica Stone, Ph.D., RPT-S
Dr. Stone is a licensed psychologist working in a private practice setting in Colorado. She has been a practitioner, professor, presenter, mentor, and author for more than 25 years.  Dr. Stone's interest in therapeutic digital tools, specifically using virtual reality, tablets, and consoles, has culminated in clinical mental health use and research for mental health, medical, and crisis settings.  She is the co-creator of the Virtual Sandtray App for iPad (VSA) and the Virtual Sandtray for Virtual Reality (VSA-VR).  Dr. Stone has numerous publications to date including Integrating Technology into Modern Therapies, Game Play, Play Therapy Theory and Perspectives, and Digital Play Therapy in addition to numerous chapters in a variety of books. She has served as the president of the California Association for Play Therapy branch, the Leadership Academy Chair, on the Association for Play Therapy Nominations committee, and is a member of the AutPlay Advisory Board.
Jennifer LeFebre, Psy.D., RPT-S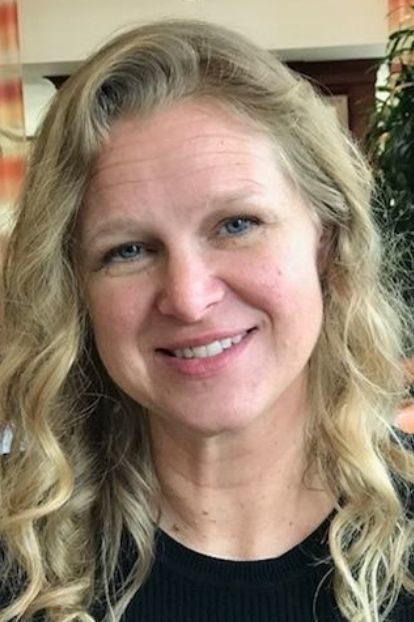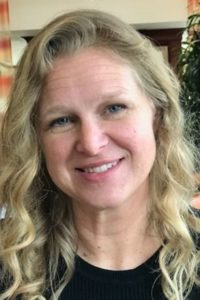 Dr. Lefebre is the clinical director at Healing the Child Within, a holistic trauma center in northwestern Connecticut which integrates psychotherapy, yoga, and eastern philosophies into the treatment of complex trauma. She also provides clinical supervision and play therapy consultation throughout New England and online. She has worked in residential treatment, psychiatric inpatient, community mental health settings, and schools, while teaching both at the undergraduate and graduate level and providing trainings around the country.
She and has received specialized training in many modalities, to include Trauma Sensitive Yoga (TC-TSY), Trauma-focused Cognitive Behavioral Therapy (TF-CBT), Attachment, Regulation and Competency (ARC), Sensory Motor Arousal Regulation Therapy (SMART), Theraplay, and Parent Child Interaction Therapy (PCIT). She is working towards becoming an EMDRIA-approved consultant, and is an EMDR (Level II) clinician. Additionally, she is an Infant and Early Childhood Mental Health Consultant.therapy.